Overview
We provide a full range of title and escrow services to attorneys, lenders, real estate professionals, builders and developers throughout Ohio.
The following are just some of the benefits Guardian residential clients enjoy:
Courteous, knowledgeable staff understands local customs and will ensure a smooth closing.
Convenience of professionally trained mobile closers, both during and after business hours.
Transactional concerns can be resolved quickly as upper management is only a phone call away, both during and after business hours.
Multiple underwriters allow us to use each underwriters' experience and expertise to resolve title defects and escrow issues that may arise.
Accessible full-time attorney on staff to address issues or questions.
Since 1962, Guardian Title has actively participated in the community and with local trade organizations providing us with current education, events, and happenings in the local real estate and business community.
Lender Services
Guardian Title values our lender relationships. We continue to work on developing new ways to serve you better, meet your needs, and the needs of your customers as we strive to build a more solid relationship.
Our Service and Escrow professionals will work closely with you to close your transaction in the most efficient manner possible. We work to make the escrow sign-up as convenient as possible for all parties involved by offering day or evening appointments at the location of your customers' choice.
Our Sales Staff will be happy to meet with you to discuss how Guardian Title can benefit you and your customers.
Realtor Services
Guardian Title strives to meet and exceed your expectations on every transaction!
Realtors are the backbone of our success and we depend on your referrals to keep our business growing.
We know how important it is for you to have a team of dedicated professionals working with you and for you. With over 55 years in the Title and Escrow business, you can be confident Guardian Title has the stability you are looking for in your title company. Our courteous, knowledgeable staff will provide you excellent service to insure smooth transactions, and upper management is readily available to assist you with any difficult situations that may occur.
Consumer Services
Guardian Title is sensitive to the needs of home buyers and sellers. Our staff, general counsel and accessible upper management team are ready to answer questions that may arise during your transaction.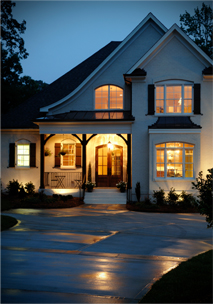 Forms